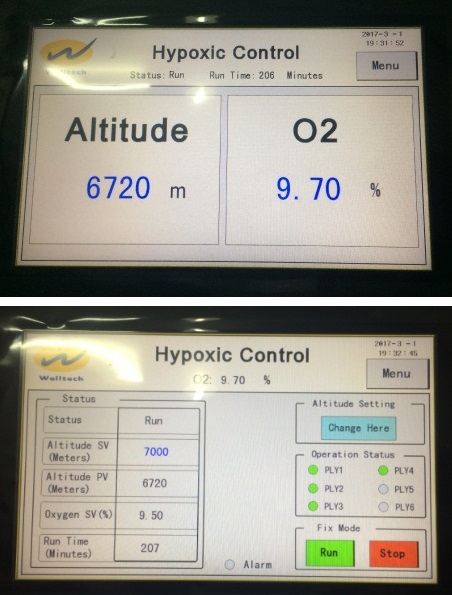 LCD Touch Screen Controller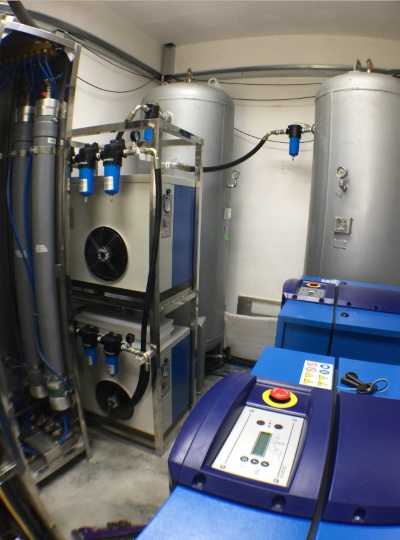 Hypoxic System , consists of
Membrane system

Air compressor

Air dryer

Control valve system

Filters

Hypoxic controller
Hypoxic Generation Theory
The environmental chamber can also integrate with the hypoxic unit to stimulate an altitude up to 5000m.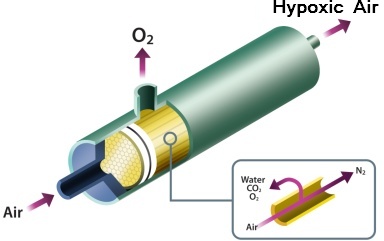 The hypoxic system comes with hypoxic module to reduce the fresh air (20.9%) into hypoxic condition (low oxygen level). It can reduce the oxygen up to 11% which is equal to altitude 5000m (9000m as option)
The hypoxic system consists of an air compressor, hypoxic module, control system and datalogging system.
Inside the hypoxic module , the high pressure air passing through the hollow fiber membrane so that the smaller oxygen molecules are separated and leaving a higher concentration of nitrogen (hypoxic air) out. The hypoxic air is purged into the chamber which is controlled by the non-drifted oxygen sensor.
The hypoxic environmental chamber is suitable for sports training , rehabiliation, body refreshment etc